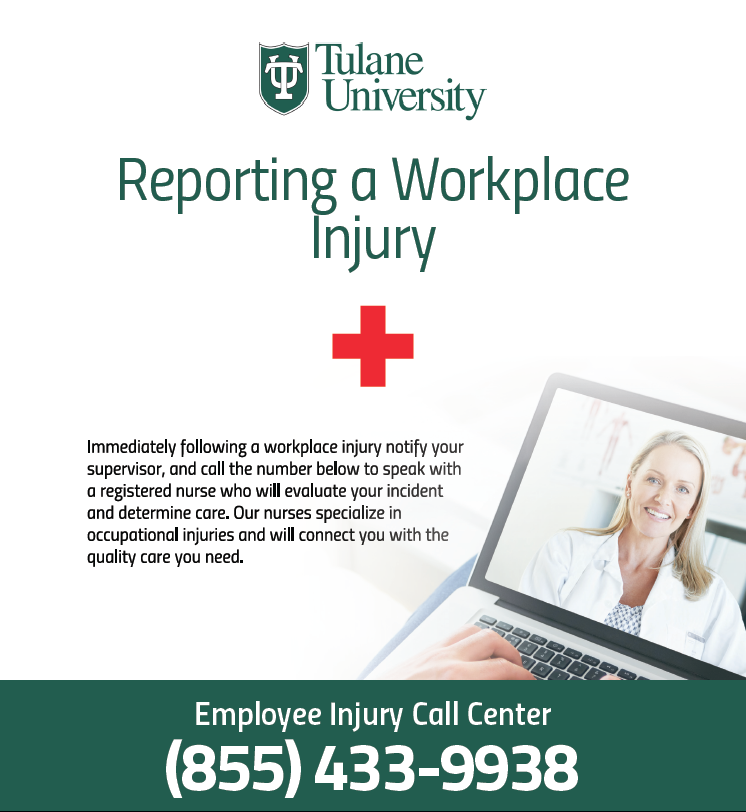 The First Notice of Injury will be completed over the phone and Tulane's Office of Enterprise Risk Services will be notified by the 24/7 hotline operator.
NOTE:  Delays in reporting the injury may jeopardize your Workers' Compensation benefits.
Tulane Injury & Illness Reporting Policy
If it is a medical emergency, please contact TUPD!
Downtown/Uptown Campus Police – (504) 865-5911 or ext. 55911
TNPRC Police – (985) 871-6411 or ext. 6411