The Office of Occupational Healthcare Surveillance oversees medical surveillance and medical screening requirements for Tulane University employees. If your department has a medical surveillance need, please contact the Manager of Occupational Healthcare Surveillance via OccHealthMgr@tulane.edu or 504.314.2737. 
---
Living Well Occupational Health Clinic
Tulane Living Well Occupational Health Clinic provides an injured worker with the medical care and return-to-work status they need to ensure safe, quick recovery. Our Staff works with the University to make it easy for you and your employees to navigate the workers' compensation process with minimal business interruption. With Tulane Medical Providers on staff, the clinic treats any non-emergent injury with high quality efficiency.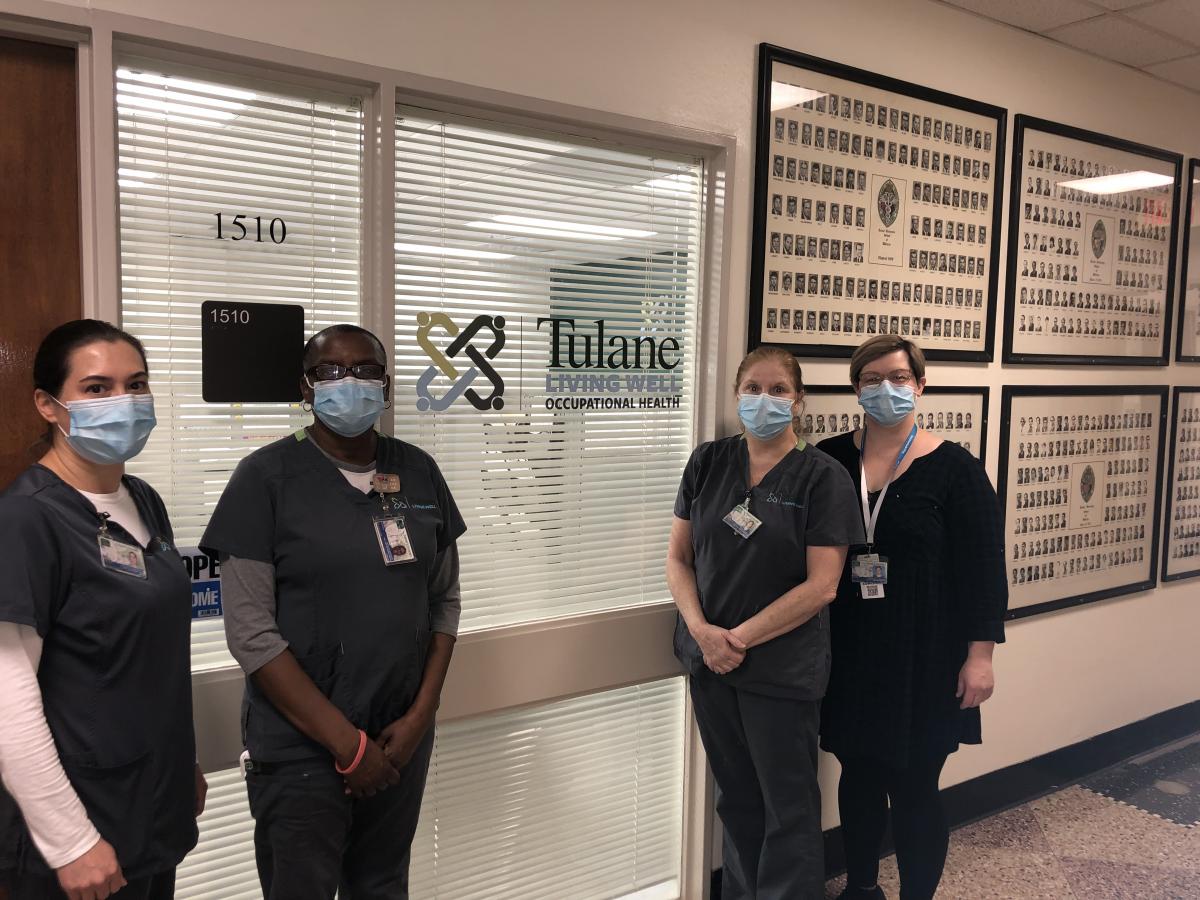 1430 Tulane Avenue, School of Medicine,

Hutchinson Building, Suite 1510 (on the first floor)



Monday-Friday

8:00 a.m. - 4:00 p.m.

(closed 12 - 1 for lunch)

tlwocchealth@tulane.edu

504.988.6224



Services:
Audiometric testing
Vision screening
Respiratory Fit Testing
Vaccinations
Titers
TB screening and testing
Assessment and Treatment of Workplace Injuries & Illnesses
Report Workplace Injuries to 855.433.9938. 
Report Workplace Emergencies to TUPD 504.865.5911 for assistance.
---
Policies:
Forms:
OSHA 300A Summaries: